Patrick Zhong Interviewed by Bloomberg TV in New York
M31 Capital Founding Managing Partner Patrick Zhong joins Bloomberg's Sonali Basak and Ed Ludlow to discuss the global VC landscape and how investors can navigate the gap between US and Chinese companies, and why he thinks Chinese companies can do really well in AI.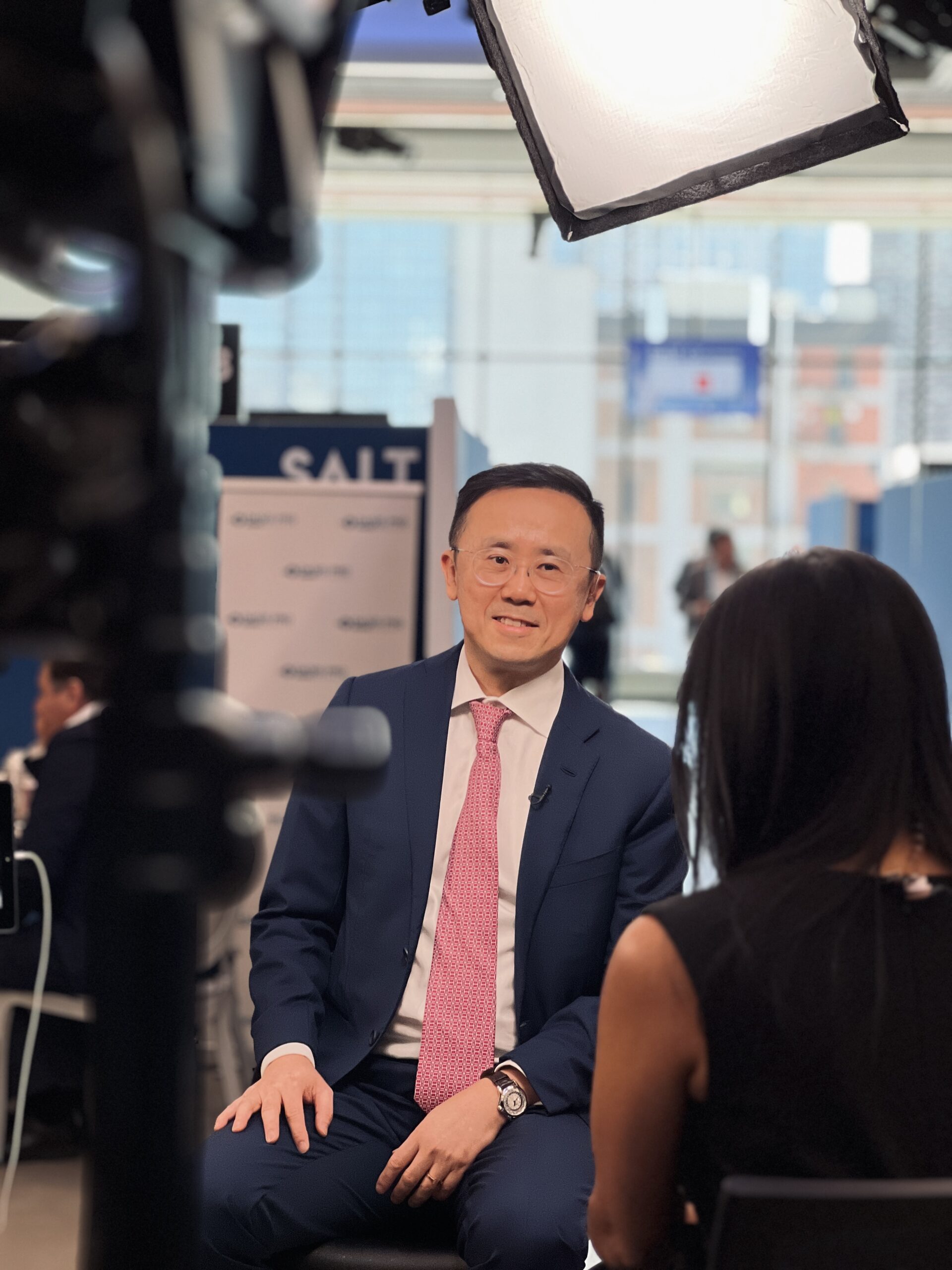 Investors and entrepreneurs from China and the United States should increase communication.
Patrick emphasized the restricted travel and limited communication between China and the US due to the COVID-19 pandemic and geopolitical tensions, which have raised concerns and hindered interactions among investors and entrepreneurs. He highlighted interconnectedness and cooperation among global technology companies.
"Many American LPs and CEOs used to frequently travel to China, approximately once a quarter, but haven't been able to do so since COVID. To put it into perspective, flight capacity between the two countries in Q1 was only 5% of pre-COVID levels. This lack of interaction and communication has led to a more abstract approach to thinking and decision-making, as people are unable to meet and engage in conversations."
Regarding the interest of US investors and limited partners (LPs) in investing in Chinese technology companies, Patrick noted that currently, many have put their investments on hold due to geopolitical concerns and the lack of travel and direct engagement. However, Patrick pointed out that the world is truly interconnected.
"If there is a complete decoupling between China and the US, American companies could potentially lose half of their market capitalization due to significantly increased costs." Patrick cautioned.
In the field of AI, we should strengthen cooperation, and Chinese companies have their own advantages.
Regarding the field of AI, Patrick does not see it as a competition, and practitioners from different countries are already highly collaborative within the AI community. "I'm pretty optimistic. I think people want to work with each other." Patrick believes that despite political challenges and communication barriers, Chinese companies will continue to develop and introduce innovative products.
He pointed out that China has made significant progress in the mobile internet and digital economy, holding a leading position in terms of consumer experience. "I think they are still working very hard, and for the last 20 years, China and these companies have accumulated a lot of know-how. They have a world-class engineering force working there. But I feel these companies are doing real work, and they're going to come up with real and exciting products, especially riding on this next wave of AI. And again, I think on the application side, Chinese companies potentially can do really well."
For video, please click here