M31 Capital Was Invited to Attend the McKinsey 2023 China Week Forum
Since the Spring Festival of 2023, there has been a steady stream of visits and inspections to China by global political leaders, CEOs of multinational corporations, and heads of major foreign institutions. Political and economic exchanges between China and the world are showing signs of recovery, with more frequent and active interactions taking place.
As partners of McKinsey, M31's Founding Managing Partner Patrick Zhong and Managing Director Tian Lin, were invited to attend the McKinsey 2023 China Week Forum and delivered speeches at the forum. The forum, which focused on the macro theme of "China and the World", brought together over 500 influential business leaders from China and beyond to discuss the post-pandemic era and how Chinese companies can accelerate their development, go global, and achieve sustainable growth.
One of the key topics discussed at the forum was sustainable investment in the post-pandemic era.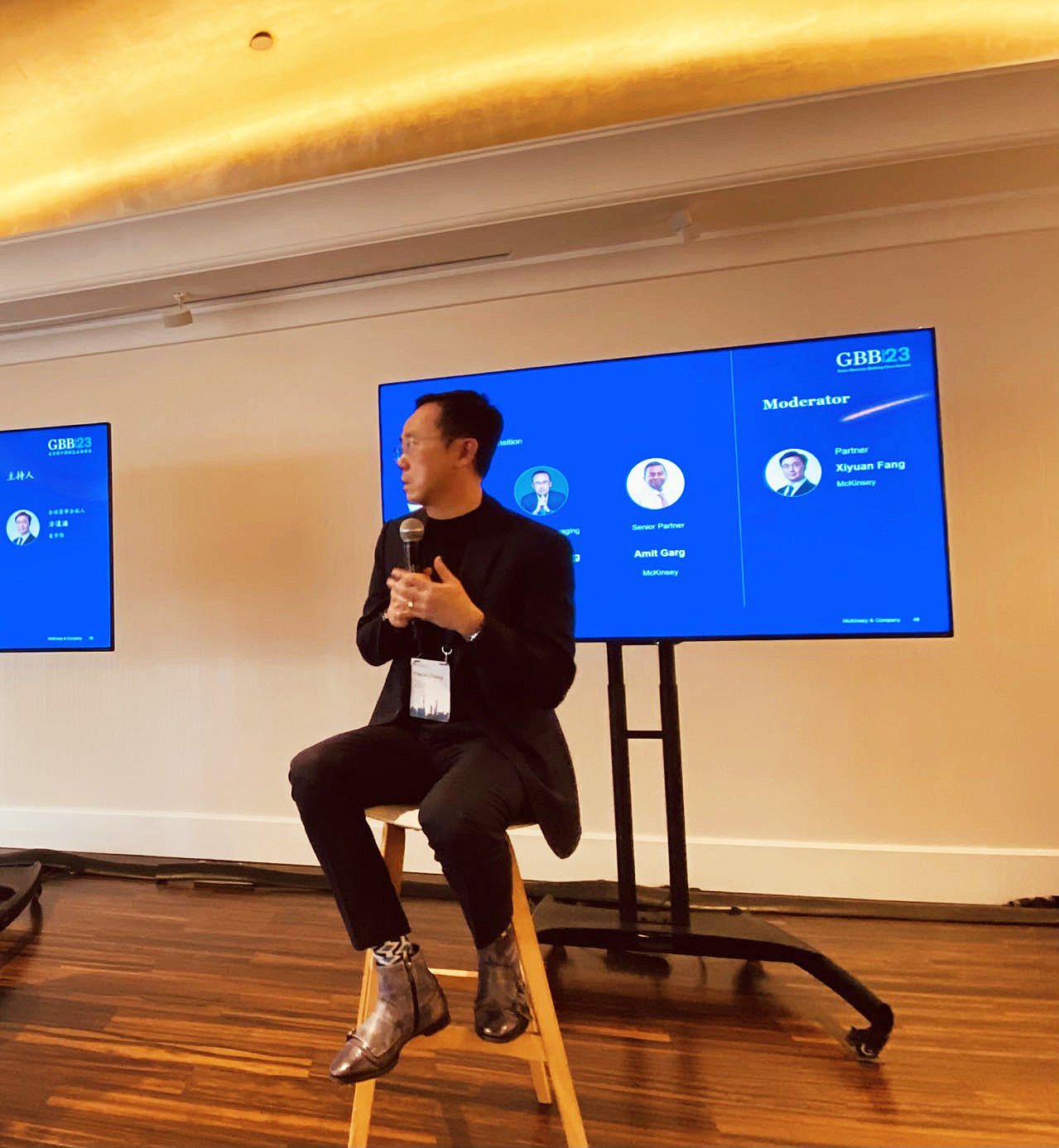 Patrick Zhong emphasized that since 2018, there has been a significant paradigm shift worldwide, with challenges and risks prevailing in every market. However, for companies, the primary objective remains survival and growth. Over the next decade, there will be critical opportunities for development in areas such as new energy, intelligent manufacturing, and further advancements in artificial intelligence, all of which will be pivotal for the future.
The market demand from these areas will be global, implying that Chinese companies are now facing a new development imperative of becoming truly globalized enterprises. While Chinese companies have primarily relied on the domestic market in the past decade, the global market dynamics are changing, necessitating a broader focus on global survival and growth. Western Europe and the United States continue to be significant markets due to their relatively high consumption power. In fact, during discussions with Patrick, Sven Smit, the Chairman of McKinsey Global Institute, also highlighted the strategic importance of the U.S. market for long-term profitability of globally-oriented companies.
Patrick Zhong also underscored the need for companies to deeply consider who are the final buyers their ability to pay. For instance, when evaluating investment opportunities in the Chinese healthcare sector, it is crucial to assess the support from the Chinese social security system. Similarly, while the U.S. has the IRA Act for new energy subsidies, the impact of the high federal government debt on such subsidies needs to be taken into account. If new energy companies in the U.S. heavily relies on subsidies for profitability, long-term sustainability of profitability may become a concern.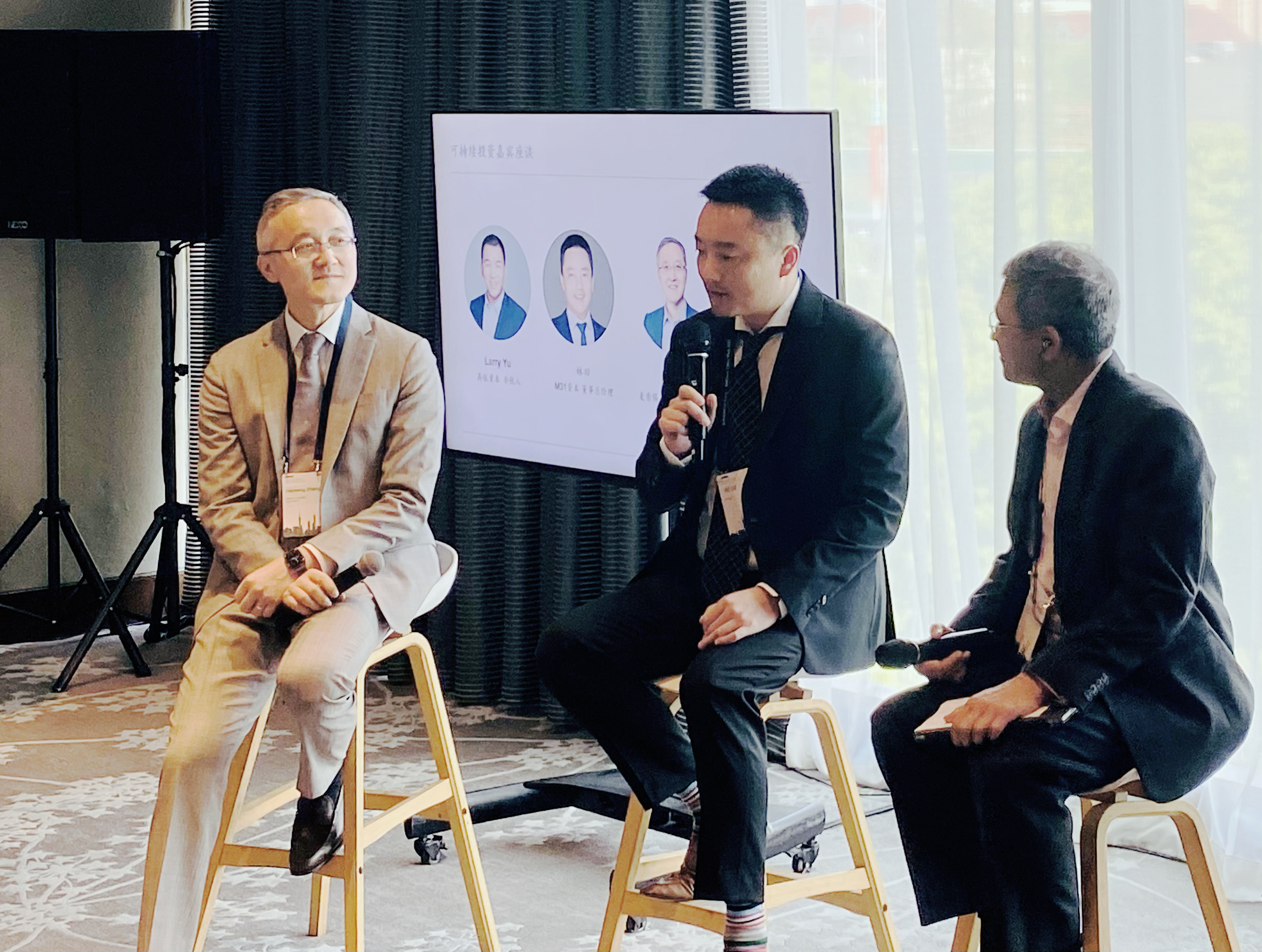 Tian Lin pointed out in the forum that there are three categories of companies in sustainability investment that makes the most sense for VC and PE firms like M31. The first category is companies that created the best product in every way, and the product is also contributing to sustainability. The most notable example is Tesla, other examples include leading Chinese solar companies and lithium batteries, which make energy cheaper than traditional sources. The second category is the companies that provide equipment or technology for the green transition of every industry, the 'shovel makers' or 'arms dealers' type. These companies with the right technological or product innovation can have very good margins. The third category is the companies that create new products that cater to consumer preference shifts to eco-friendly or sustainability, such as Allbirds, where sustainability is the core brand concept.
Furthermore, in the process of globalized development, Patrick Zhong emphasized the importance of companies establishing a robust ecosystem of multinational partnerships, particularly with experienced partners, to navigate the complexities of overseas markets effectively. This approach will enable companies to tackle diverse environments and challenges with a stronger foundation.
"Throughout every pivotal moment in an entrepreneur's journey, it's essential to have someone who can walk by your side, constantly reminding you of what to think about and what to do. The best partner should have a long track record of earning money in a very respectable way, be a partner worthy of respect, and go a long way with you. M31 Capital is committed to being such a partner," affirmed Patrick Zhong.